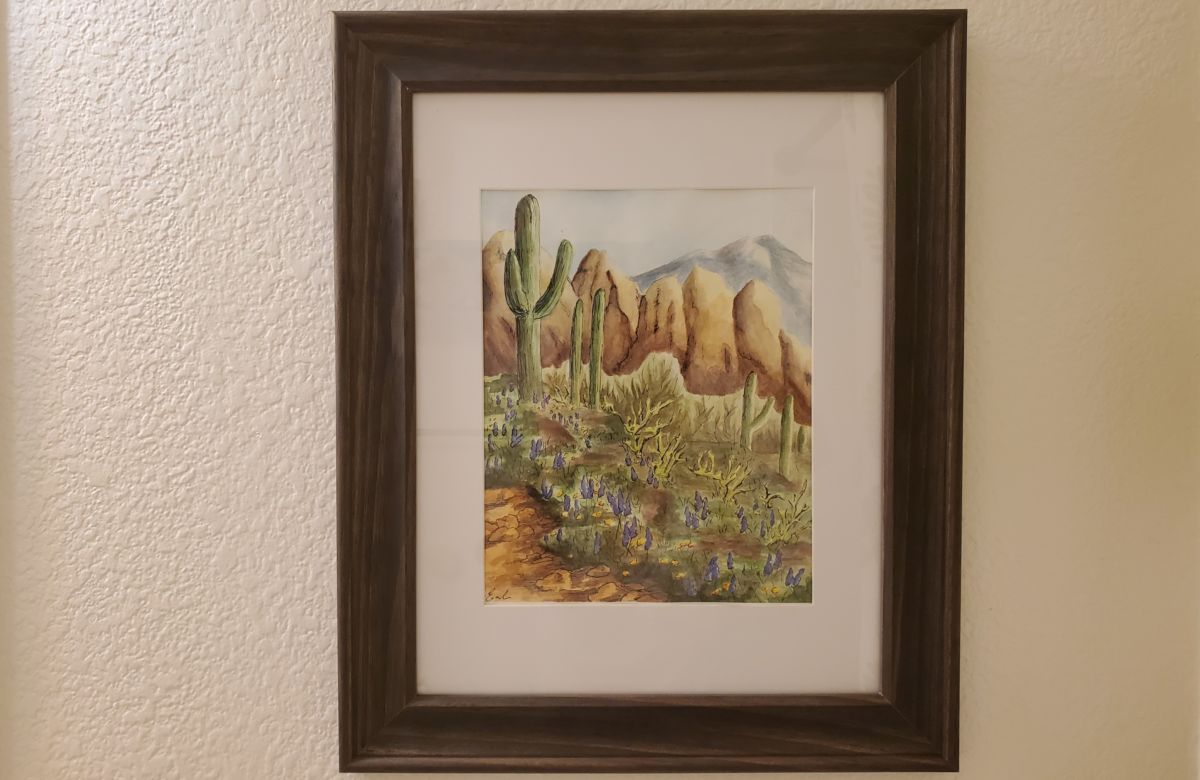 So. I am a planner. I like structure and organization. You know what makes me happy? Lists. Charts. Layouts. I'll make them, remake them, stare at them. (I'm not weird, you're weird.) Sadly, this does not play out in my housekeeping, but other than that it's a pretty helpful trait that is only occasionally debilitating.
Based on my love for all things structured, what is the first type of art medium I tried? Watercolors. That's right, the uncontrollable doggy drool of the painting world. *facepalm*
Flashback to art class circa 2019. It was my first day with watercolors. I remember dividing a paper into squares, trying out different watercolor techniques and textures, and then hearing my teacher say one of the most horrifying things I've ever heard. It went something like: "Watercolors have a mind of their own. It's about working with the watercolors rather than trying to force them to do what you want."
Uh, excuse me, what now? I'm sorry, I think you have me mistaken for someone a bit more enlightened. I am not here to be one with the watercolors, I'm here to make them bow down to my superior, artistic prowess.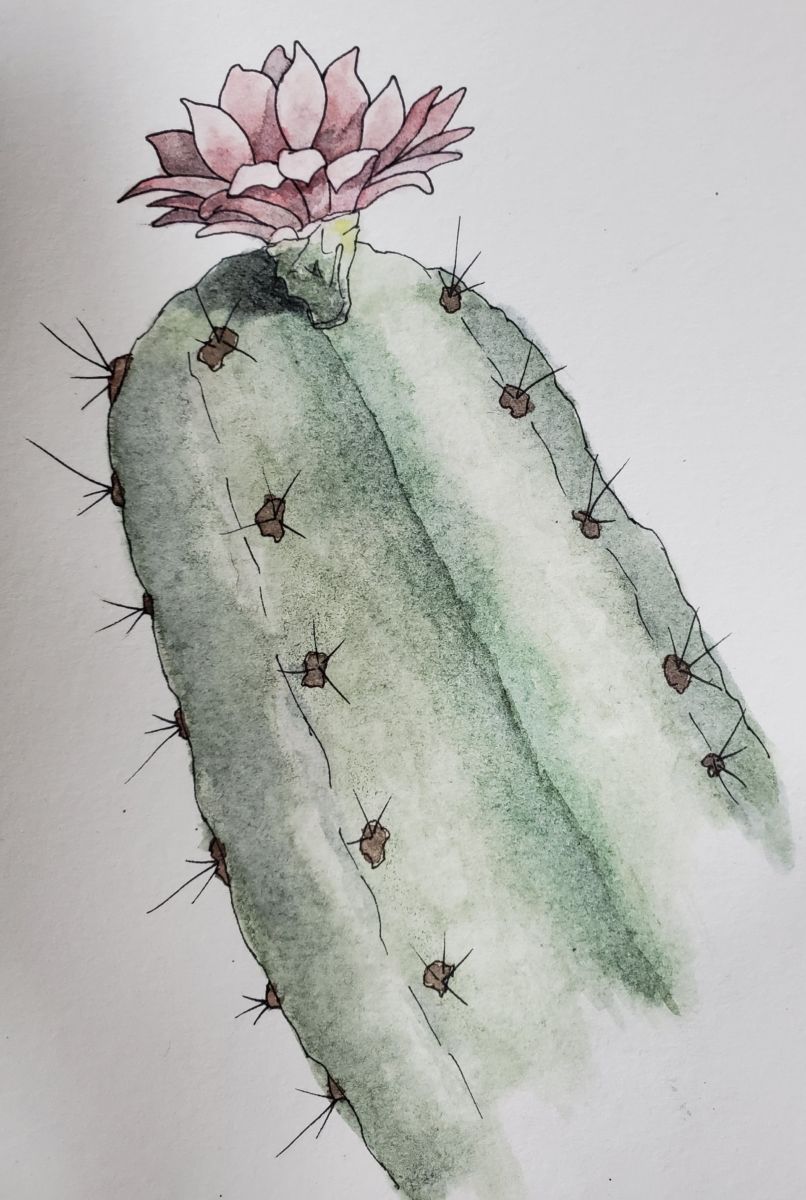 Practice, Practice, Practice
Early into starting my art class, I decided I would make artwork for all the members of our wedding party. I found some cute little watercolor pictures of succulents and cacti and decided it'd be a great focus for class. Well there's nothing like a deadline to bring on the productivity.
I'd work on two to three paintings at a time. Why? – you might ask. Because there is nothing worse than getting one part of a watercolor perfect only to start painting the section right next to it. Almost inevitably, you will realize the first section was not completely dry. Now you have a big ol' brown blob spilling over your paper, blending seamlessly with your tears of despair. To avoid this, I'd complete a few watercolor paintings at a time, both in class and then a few at home during the week. Then I'd come back to class for some edits on the ones from home and do a few more. This went on for about 1-2 months.
Doing so many paintings in quick succession really gave me a crash course in watercolor and learning a number of techniques quickly. Given the small size of the paintings, I felt free to experiment. Worst case? I spent an hour or two on something I didn't like, could crumple it up, and do another.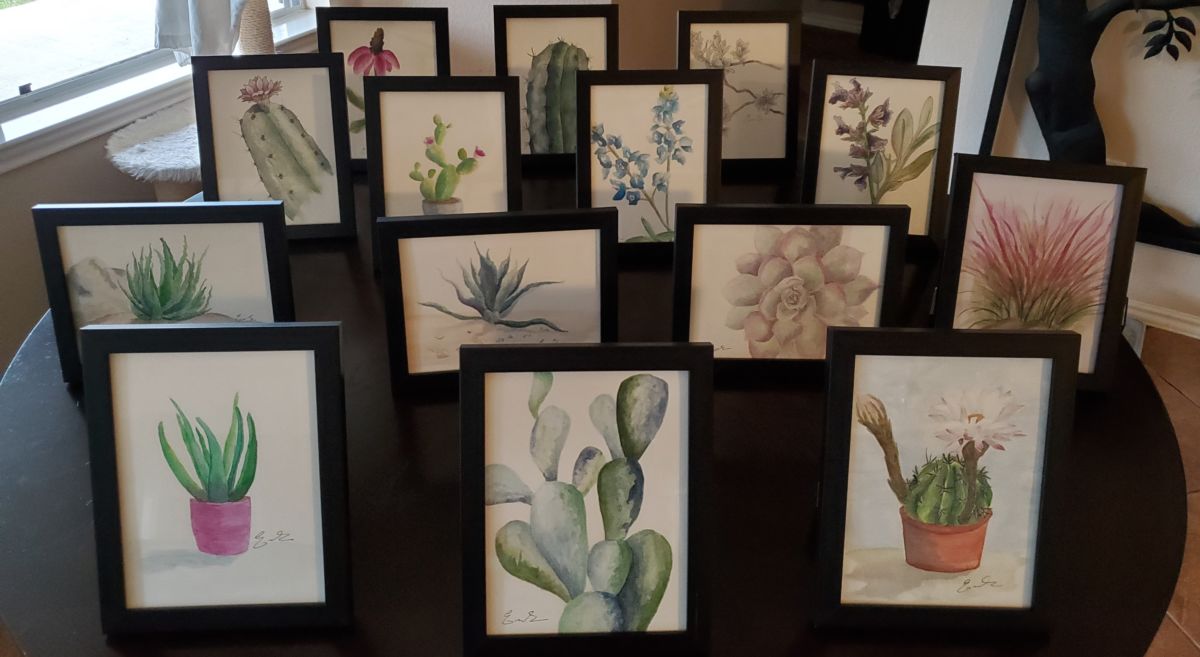 Enlightenment
Wouldn't you know it, I really enjoy watercolors. Take that, organizational neuroses! There is just something about watching the colors spread and morph on a page that I find incredibly soothing. I'd even call it mesmerizing. See, watercolors are like a dance. With time you learn the necessary choreography, working both quickly to maneuver and blend the watery paint and slowly to prevent oversaturation and muddled colors. Not to mention there is an added bonus for my environmental side: it's easy to minimize waste with watercolor paints because if the paint dries out you just ADD WATER (duh) – meaning far less paint down the drain!
If you think you don't like watercolors because they are so…well…watery, then I suggest trying the watercolors that come in tubes. The amount of water you add to the paint seems to be more adaptable, making it easier to get darker colors (i.e., add less water). A cool trick my teacher taught me to help you really work on getting the colors dark is to take a picture of your painting in black and white. See below how a picture I thought was nearly finished definitely needed more pizazz.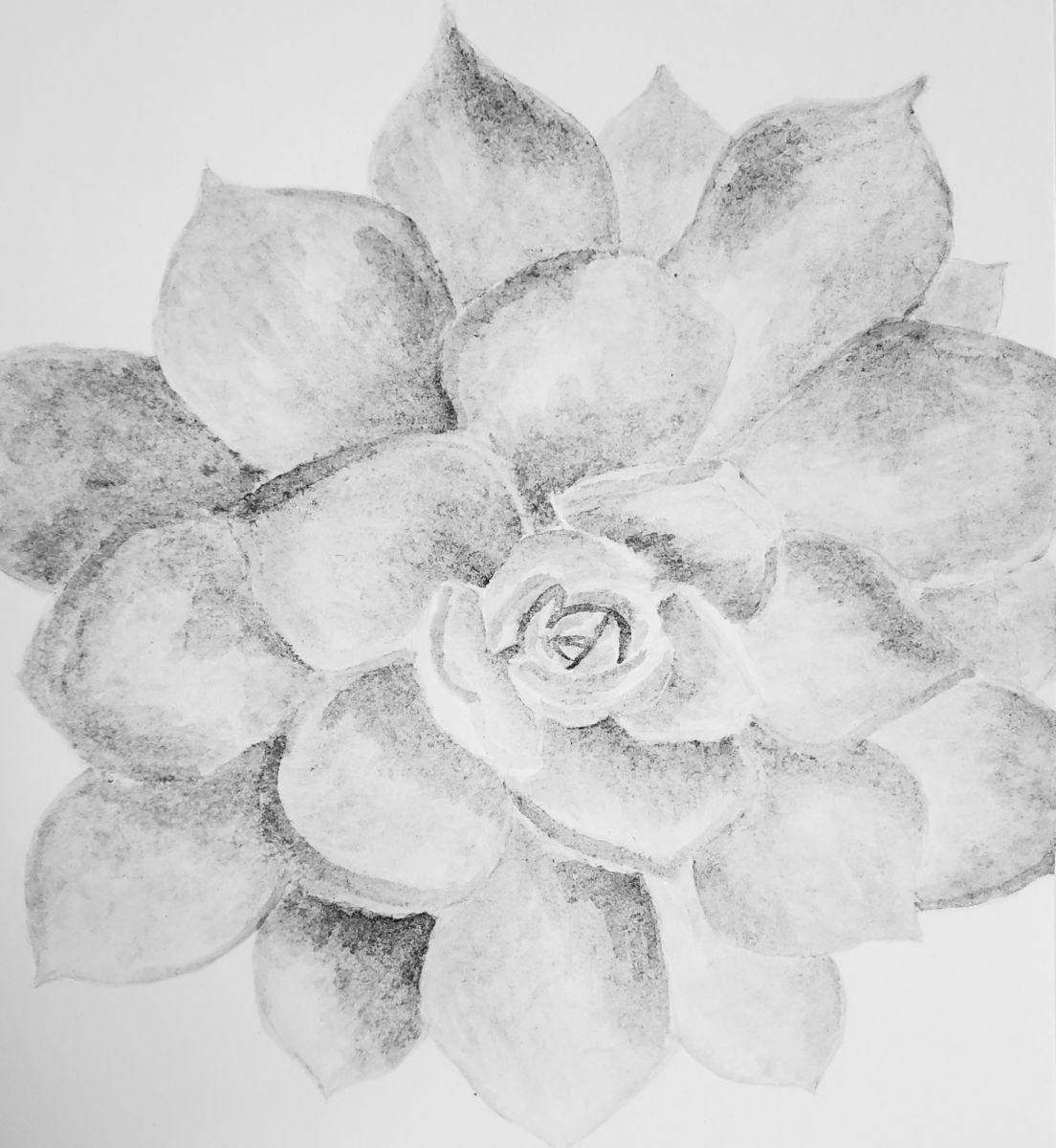 The real trick to watercolors is that it's all about the beauty of layering color. Granted, there's annoyingly little opportunity for coverups. But you know what? Coverups are overrated. Let me tell you, I'm now working with acrylics and nothing sucks worse than doing something really well just to realize you'll paint over it later and have to do it again. Watercolor is the opposite: everything shows. I find it oddly freeing. As long as you're willing to bend and flex, you find another way to make the picture happen even when it seems to be taking a turn for the worse. Many times, it ends up taking you down a new, interesting path and morphs the picture into something better than you were initially able to conjure up. And isn't that just a wonderful analogy for life?
Well what do you know, looks like I found watercolor enlightenment.