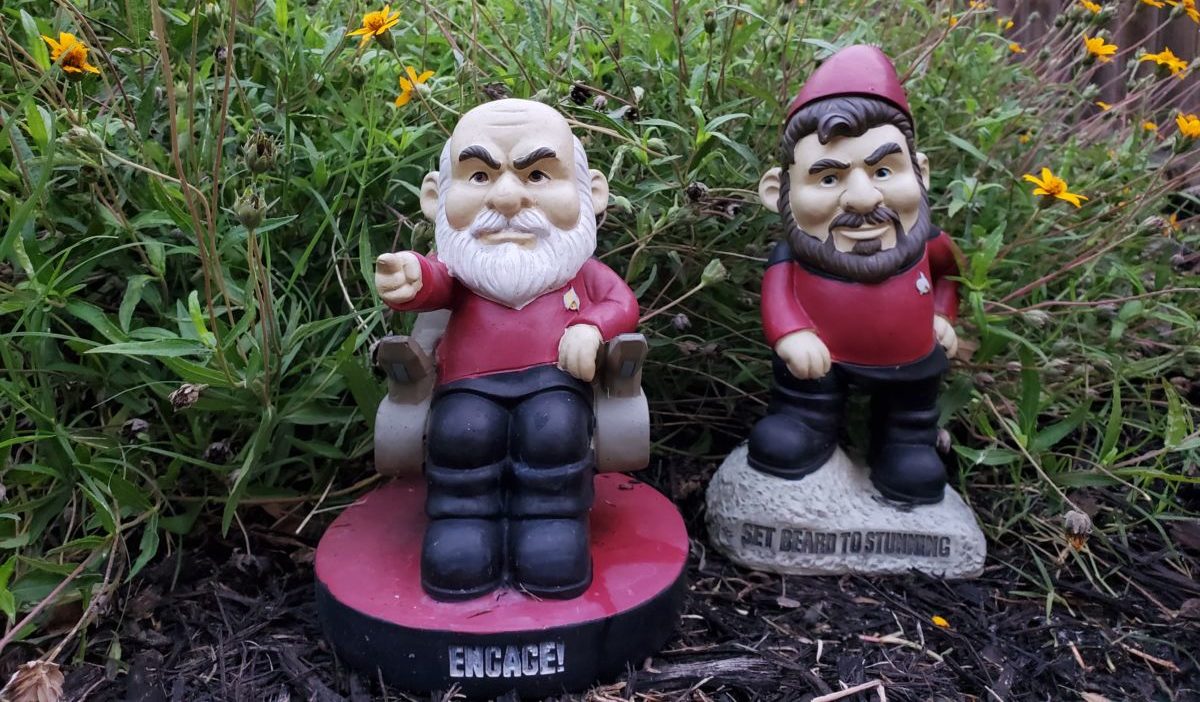 Whelp, here I go!
One weekday this summer I was on a walk with my husband. It was early (because it's Central Texas and summer walks after 10am are not going to happen), but that's my primetime. So, there I was, chatting away about my different hobbies and how much I'm enjoying them – and my other half says, "You should do a blog!"
"Uh…why?"
In other words, my husband had come up with a terrible idea. This did not sound fun or interesting. It sounded like work. Why suggest adding this random thing to my plate? Besides, there are plenty of blogs out there already. Mine would end up neglected in the heap of blogs that no one really reads. So, I spent the next 15 minutes telling him he was wrong.
But let's start at the beginning.
Rewind to Last Year
I was exhausted. Not miserable; my job was awesome, and I had friends, family, and a significant other I loved. But work was taking so much out of me that I would literally wake up, go to work, come home, sit in front of the TV where my then-fiancé would feed me dinner, and go to bed. My only creative outlet was work and it was beginning to wear on me.
A friend had started to do the workbook The Artist's Way and was describing exactly the kind of awakening I needed. I bought a copy to try. It worked.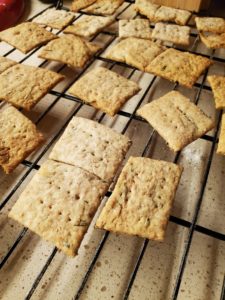 These days:
I'm baking sourdough bread, crackers, etc. (6 months BEFORE it was cool!)
I'm drawing and painting
I'm gardening (also BEFORE it was cool!)
I'm cooking what I grow in the garden
I'm crafting (stay tuned for December when you'll see my nerdy advent calendar)
I'm writing
I'm playing music and singing
I'm…now annoyed that work is getting in the way of all of my hobbies. Ah well, overcorrected.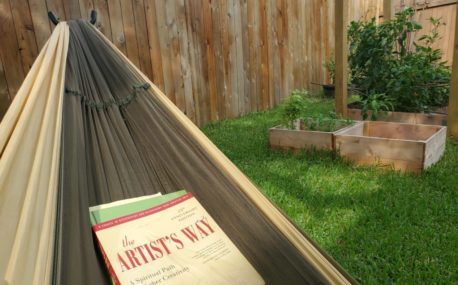 The Artist's Way: A Spiritual Path to Higher Creativity by Julia Cameron
So, what is the trick?
There are many things that helped me readjust my life. Part of this blog will be about sharing those things to help make creativity and fun be more accessible for other people. A blend of real-life experience and psychology knowledge. But I think the best place to start is with what The Artist's Way calls synchronicity. Essentially, creativity is about opening ourselves up to the possibilities and just going for it. And, if we do, we will see that the world around us is trying to help.
If you listen closely enough, the world is whispering its secrets to you and wants you to find your creative path. In other words, it's about saying YES when an opportunity presents itself. Not questioning our abilities or our worthiness. Just saying – Whelp, here I go!
I realized that my husband's suggestion of the blog was about connecting the dots across my work and play. Since that realization, we decided to put the blog on the To Do List. But I still found it intimidating. Also, did you see my list of hobbies? I'm busy! I just hadn't pulled the trigger.
What changed?
A few mornings ago I woke up and saw an opportunity to be a freelance writer focused on one of my favorite hobbies. I immediately thought back to the conversations with my husband and how my excitement had slowly grown about creating an online presence. I told him I wanted to apply. Before I even finished describing the opportunity, he told me to go for it. I started the application. It required a link to an online writing sample. Of which I have none. Whomp, whomp.
Universe, make up your mind! Is this synchronicity or is this just a "gotcha!" moment?
Part of life is how you spin it. I'm spinning this into my first step into the online writing world. It's a win-win really. Whether I get the gig or not, I've made my entrance. Now it'll just be about guilting my friends and family into reading it.
It hurts to start my blog this way, but…my husband was right. (Don't tell him.)