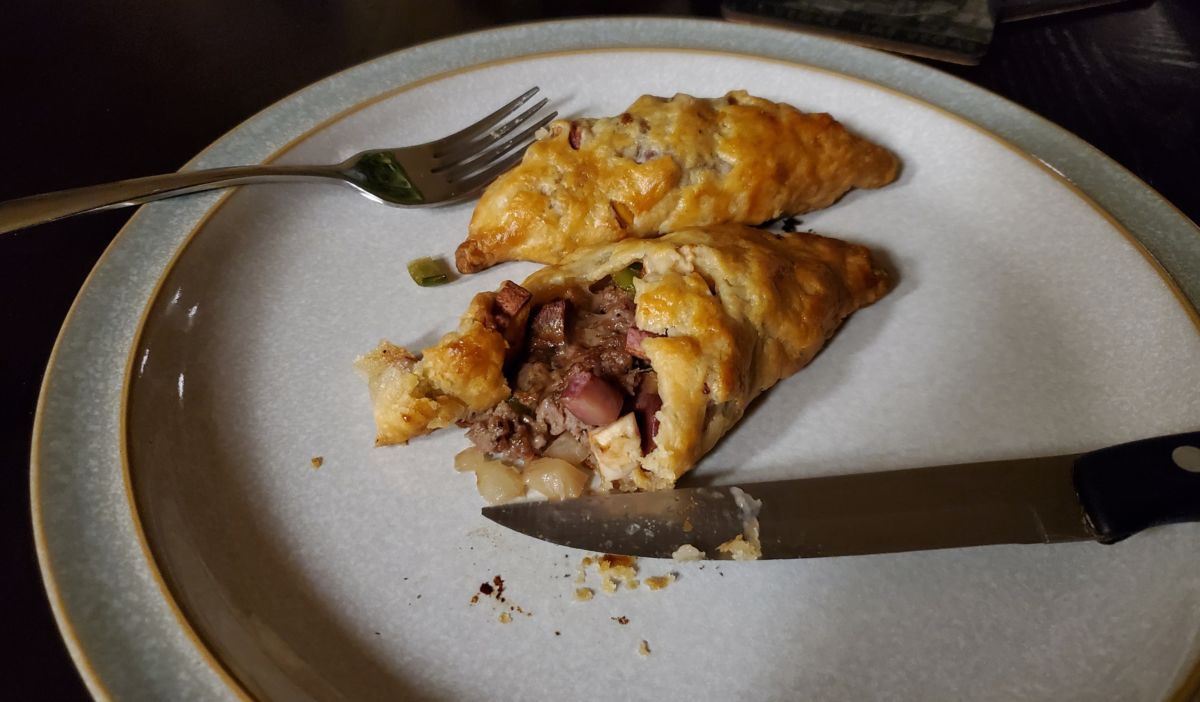 I made pasties!
They. Are. Delicious. I mean, they better be given all the butter – but whatever, you only live once. (I'm a Millennial and no longer young and hip, so I'll assume that YOLO is no longer a thing. But…YOLO!)
I made sourdough pasties, because, duh, it's me. Sourdough all the way. I'm looking forward to using the crust recipe for some larger pies once my blackberries and strawberries hopefully produce this year. Stay tuned for that!
Hand pies / pasties are something that the Michiganders know a lot about, but I first learned about them from The Great British Baking Show. With the use of a food processor, these turned out to be VERY easy to make despite looking super fancy. In addition to being easy and delicious, they are also easy to handle without utensils (hence being called hand pies).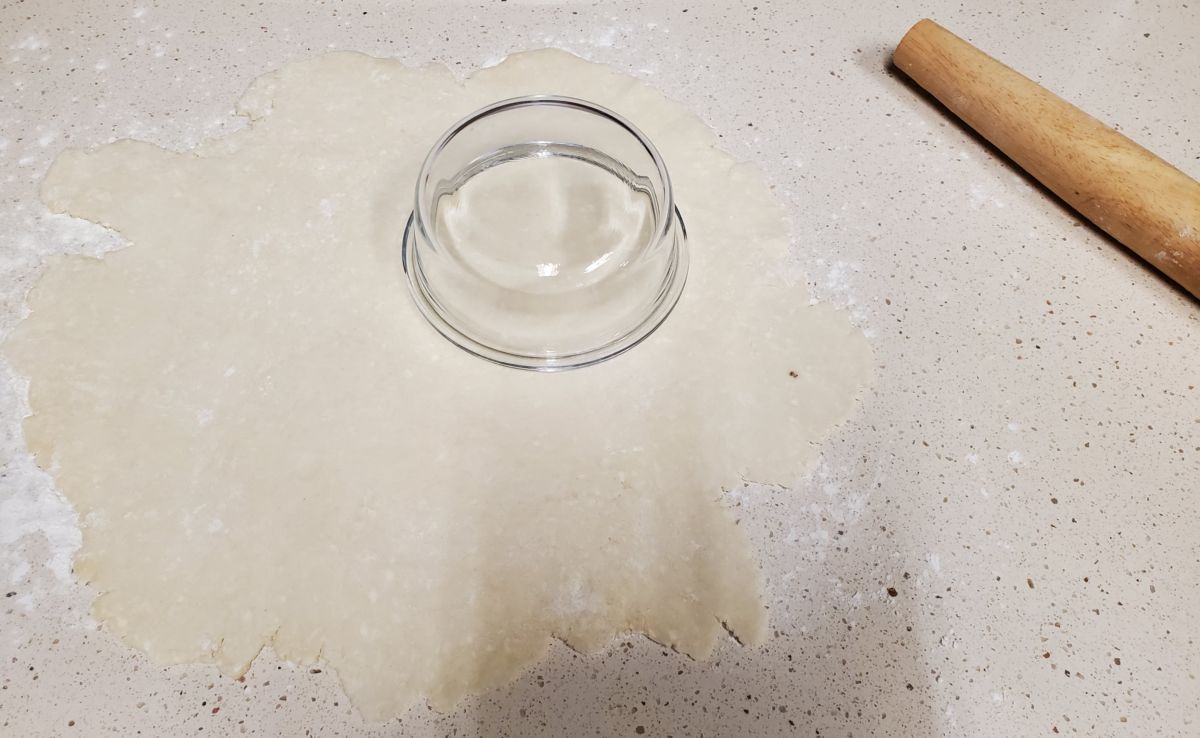 Crust:
https://www.homemadefoodjunkie.com/hand-pies-recipe-with-blackberry-filling/
I found this very detailed and wouldn't change a thing about the directions EXCEPT to note that you can, of course, change the size of the cut for your pasty if you want to make them bigger – just use a large bowl. For desserts I found this the perfect size. For a main course of a meal I liked making the pasty pastry (say that 5 times fast) a little bigger to allow for more filling.
TIP: Watch your food processor. I got overly confident the second time making the dough and turned away for 10 seconds while it processed, and the crust went from crumbled bits (perfect!) to a more solid mass (too much processing!). HOWEVER, it still turned out delicious. There was probably less flake and a little more butter leakage during the bake, but not enough for me to care.
As suggested in the recipe, one time I froze dough in large disks and defrosted it at a later date to use. It worked out great! Next time I hope to make the filling at the same time so I can freeze the hand pies whole and have them ready to go for days when I'm not feeling up to cooking. After all, a freezer full of my husband's mandu (Korean dumplings) and my pasties sounds like heaven.
Other than that, I may try to reduce the butter by small increments to see if I can manage getting the same yummy effect without feeling so guilty about the butter content, but we'll see.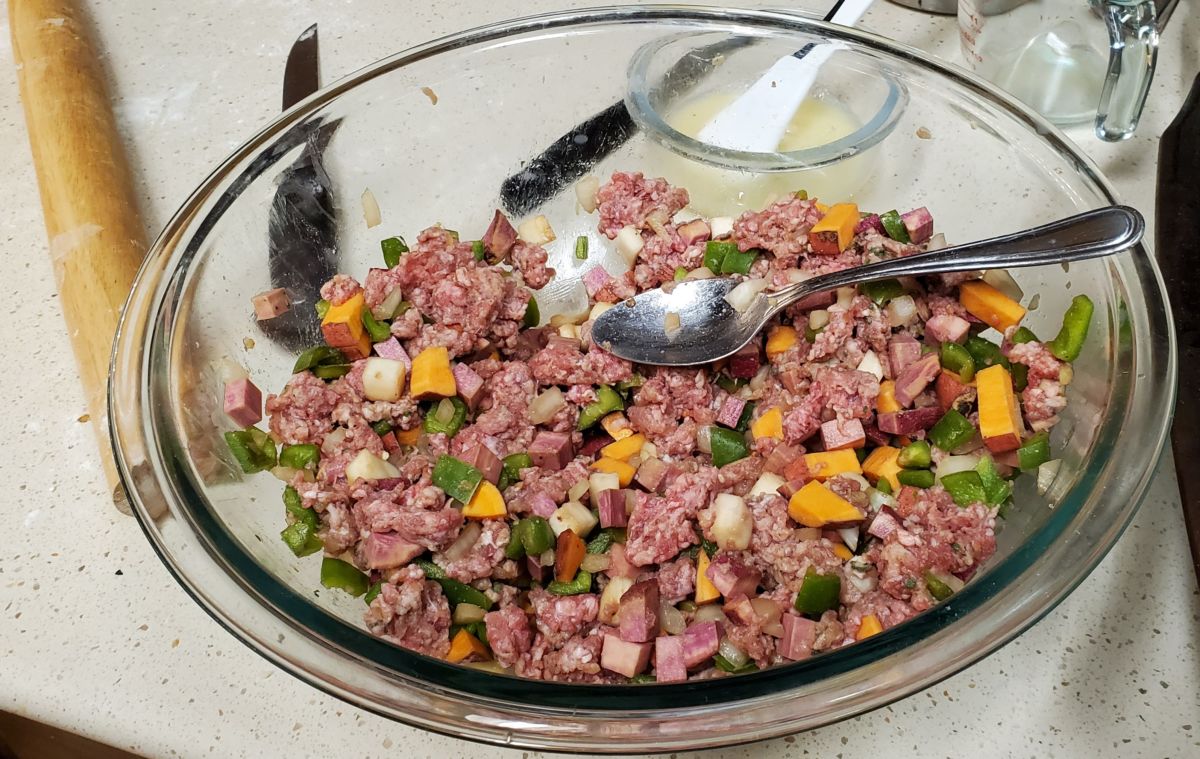 Filling:
I've done two versions of filling for pasties so far and I'd recommend both.
One filling was some leftover homemade cranberry sauce (the chunky version so it wouldn't seep out). And – yum.
For the more meal-style version I made the following filling. It's a great way to use those root vegetables where you're like, "WTF are you…?"
All ingredients are cubed/chopped into small pieces so they will cook thoroughly. These are ESTIMATES for the amount of each veggie and starch – I aimed for them to be fairly equal amounts in the mixture.
Cooking time will vary based on the size of the pasties. I cooked at 350 F using the convection setting (375 F if your oven doesn't do convection) for about 27 minutes based on the size from the crust recipe above. If you get some butter leaking out it may burn, but I wouldn't stress too much about that.
½ onion
2-3 turnips / root vegetable
1-2 potatoes / sweet potatoes
½ lb ground beef
¼ cup broth
Seasonings to taste (these are estimates of what I used)

½ Tablespoon salt
½ teaspoon ground black pepper
¾ teaspoon Worcestershire Sauce
Fresh oregano, thyme, and sage
This is actually halved from a recipe I based this on to try to prevent leftover filling. But honestly, I consider leftover filling a happy accident, because then my hubby makes us a nice stir fry and rice dish with it. (Drool.)