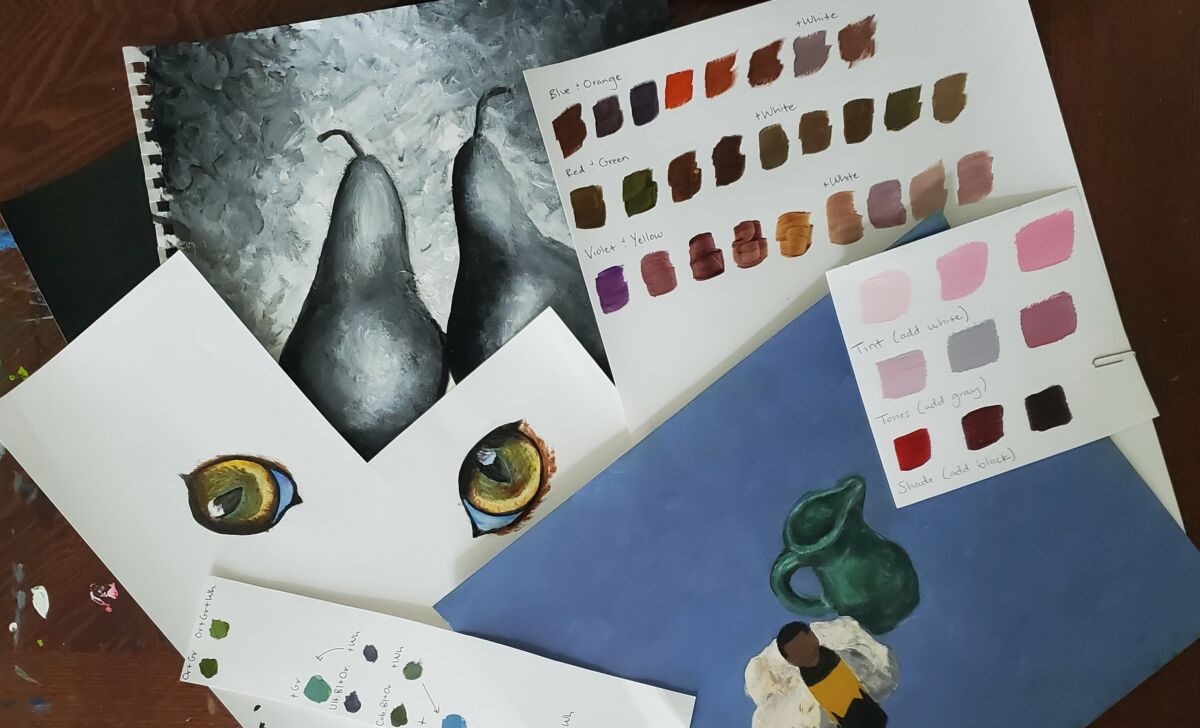 One thing people often guess about me is that I grew up as an innocent goody-two-shoes. I am uncomfortable breaking the rules, even though I believe some rules are really, really dumb. I am convinced that if I step out of line, someone will catch me. Not to mention the guilt or embarrassment I feel when I think I've done something wrong – soooooo not worth it. Because of this, there were only two times that I was grounded as a kid. They were both for lying about practicing my violin/singing.
Had I been more compelled to practice when I was growing up, I do wonder where I would be today. It isn't one of those wistful "if only" thoughts, it was what it was. I was a happy kid, exploring my passions with the steady support of my parents. If ever there was the opportunity, I had it. I just merely did not have the desire at the time to put work into those areas, so my life went a different route. Interestingly, now that I am settled into the adult life, that desire has emerged.
But that means practicing. Bleh.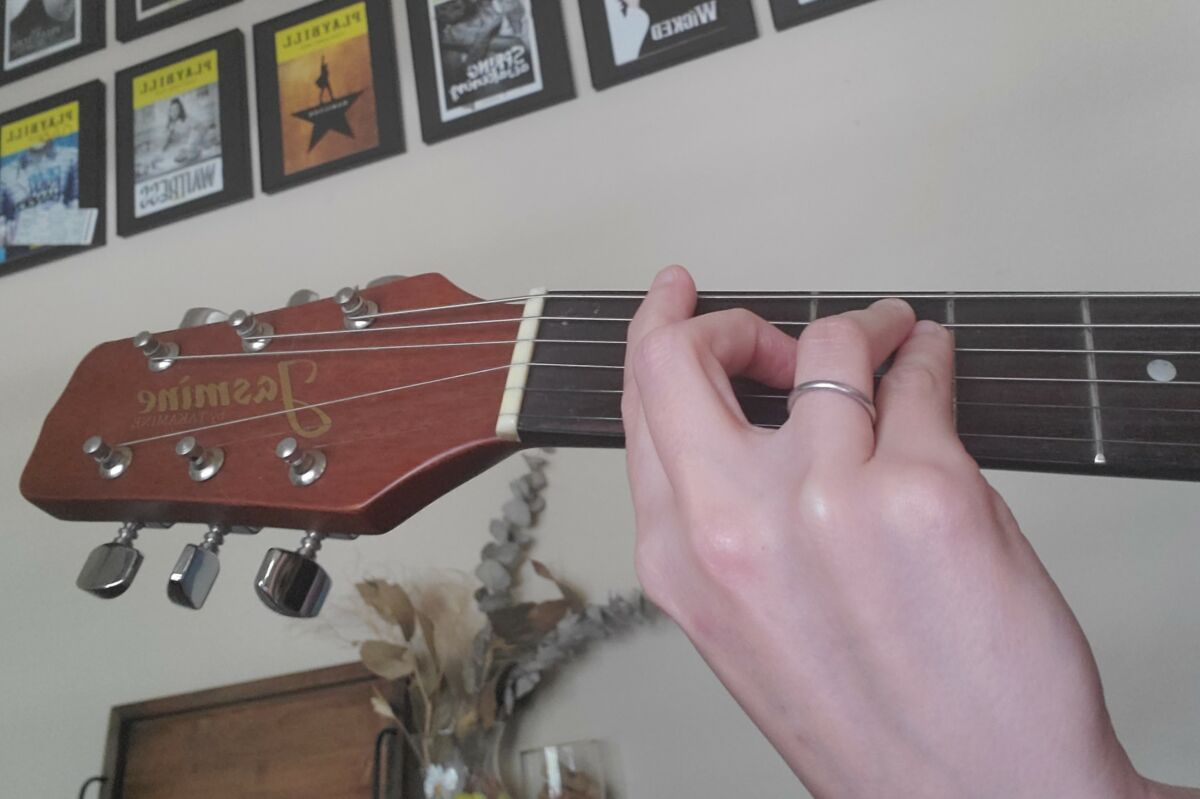 The dreaded bar chords – your finger becomes the capo.
Why Practicing Sucks
OK, this is where you may start rolling your eyes. This is not a gloat-session, I swear. But I have a theory about myself that is important when talking about practicing. That theory is that I'm spoiled.
I am generally good at a lot of things just naturally. (Unless it's sports. I have poor depth perception – like as in tested by eye doctors/physicians. So…yeah, not my thing.) I'm not going to lie, it's pretty great being able to pick things up quickly. However, the drawback is a tendency toward relying too much on natural ability. It results in impatience and trouble tolerating the process that is important for growth and development of additional skills over time.
I often wonder if those who have more natural talent may be at a disadvantage, namely of not having a good ability to grow in a skill. The equation in my mind is this: artistic prowess = talent + the ability to grow it. And I think that the equation comes out the strongest when the two parts are well-balanced. We often believe raw talent is what counts, but if you can't harness it, then what?
Here's my problem. I just want to be good at something. Don't get me wrong, I don't mind putting in the time and energy, and I love learning new things. But for me, practicing feels like a shift from learning to sheer repetition. It goes from the excited energy of something new and innovative to the humdrum of a broken record, doing something over and over and over and over and over again until it improves.
Because of this, I have a bad habit of seeing practice as a means to an end. When the bad news (for me) is that it's ALL meant to be a process. No beginning, no end, just continual learning and evolution. Even when you are crafting/creating a specific item like a scarf or a candle, technically you can always find something to refine – it is a conscious choice to find an end point where you are willing to step away and call it "complete". UGH.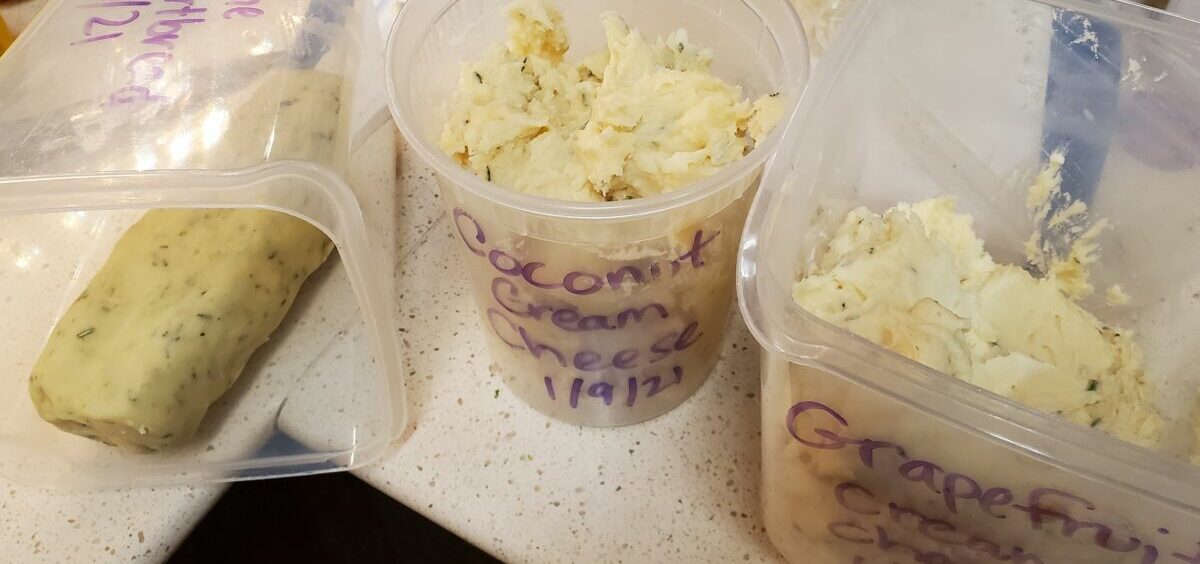 Trial batches of cookies to test.
Why Practicing is Awesome
In the words of Mike Myers, now let's put the emPHAsis on the other sylLAble.
Practicing is where the magic happens. Putting in the rote time, trying and trialing over and over, zeroing in on the techniques behind the art. These seemingly mundane tasks allow your brain to process and to click in ways it wouldn't if you had just focused on creating your end product. There is this cool point where the motor memory and the creative flow finally click and you finally go from repetition to elevation. It's awesome.
Also think about this. When you are practicing, it's all process. In other words, there is no such thing as 'messing up'. EVERYTHING is fair game. How cool is that?? It is one of the only areas of life where there is no pressure to get it right. When you trial something out, you can toy around and not worry if the chords clash or the colors murk. They say that brainstorming in its purest form is when there is no such thing as a bad idea – you are just riffing and coming up with any possibility. Practice is where that happens.
Not convinced? Sigh, me neither – not 100% anyway. But whether it's psychology or art, performance or creation, the theme holds steady. We have to allow the time and the space to practice, to try, to flub, to refine, to start again.