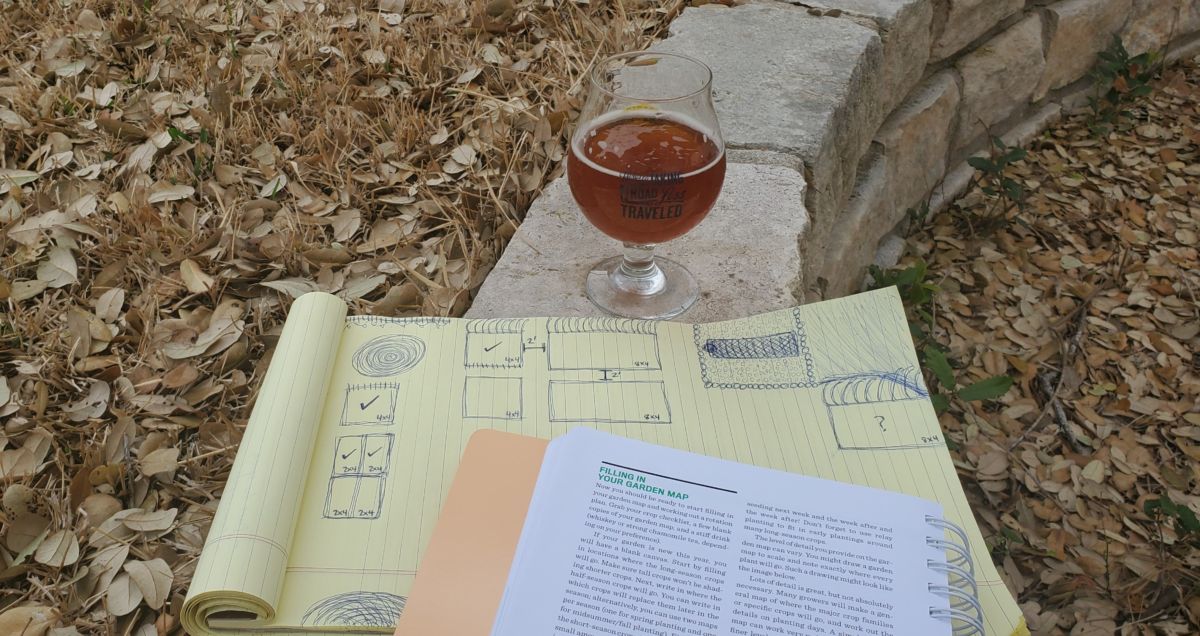 I'm trying to start this new trend in my life. Let's call it an artist's day off.
COVID-19 has forced me to appreciate staycations. I love traveling and exploring, and I can't wait to add that back into life, but I also love putting my time and energy into being at home. I finally did something I've been thinking about for years. Right now, I am taking a few days off specifically to give me time for a hobby.
It's not that I haven't had the opportunity to fit in gardening, music, and other antics during previous time off from work, especially if we count this past year. In fact, I often get to spend a lot of time working on my various projects during vacations. But usually, it's a side effect of having the free time, not the primary reason for it. In this instance, I'm doing it for the sole purpose of working on one of my hobbies. I gotta say, it's pretty invigorating.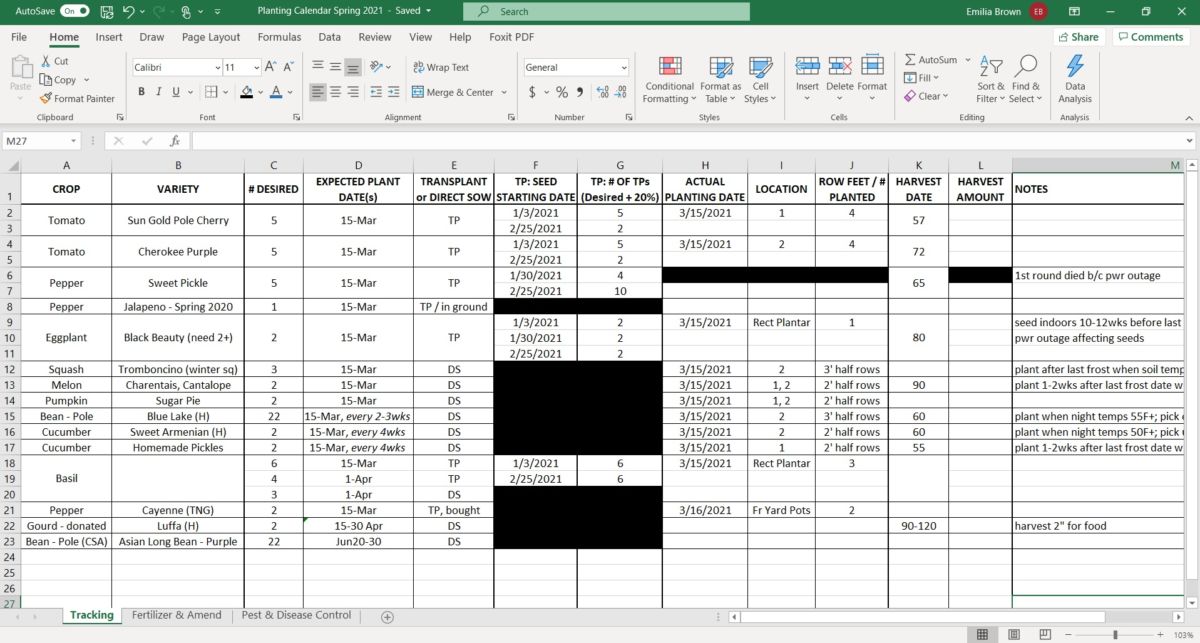 Above: my tracking sheet for the garden season
Finally Doing It!
It came about a tad indirectly. Once we were done with the holiday season, I wanted to make sure I had something to look forward to. I looked out to March and was trying to decide how to narrow down the options. And then it hit me. Mid-March is the start of spring gardening here in Central Texas. Your freezing temperatures are (theoretically) behind you and it's time to get planting. And just like that, a plan was made.
I've thought about this before and wanted to put it into practice, just never quite pulling the trigger. In casual conversations with family and friends or when I'm journaling and brainstorming upcoming projects, I seem to always come back to this desire to reserve special space for my creativity. In other words, I'm glad I finally did it!
When I scheduled the time off, I got super excited. More excited than I'd felt for previous "staycations". After all, I wasn't just doing it because of the desperate need to take time off. Instead, I was focusing on something important aside from work. I wasn't going to find time for gardening. I was going to make time. And that made all the difference.
It's simplistically brilliant. So why hadn't I done this before?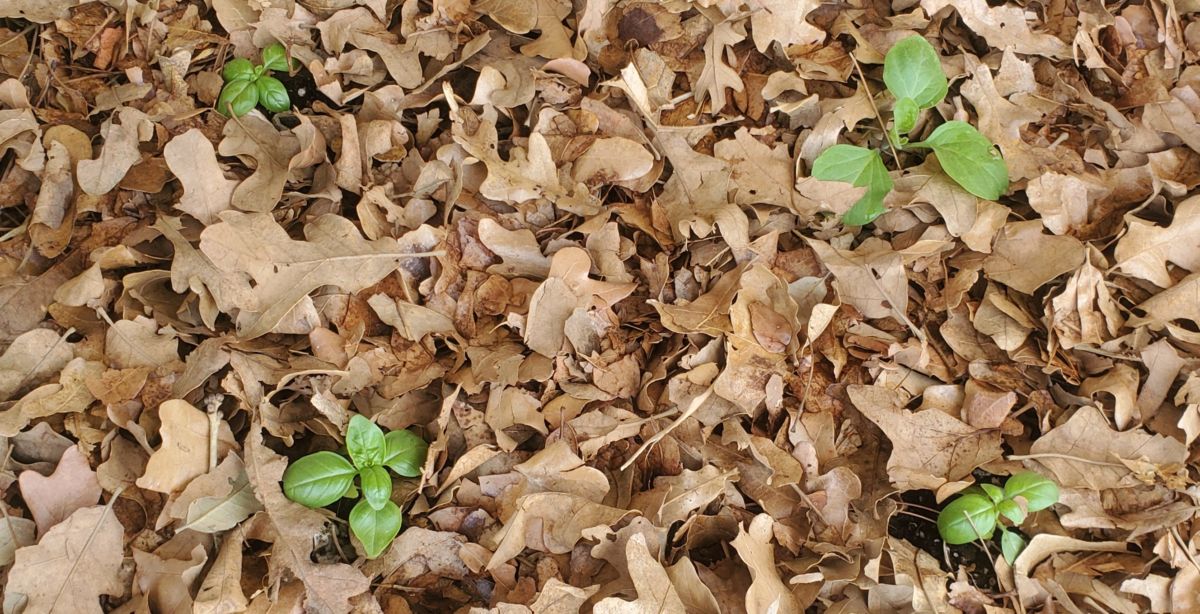 Above: 3 basils (sweet Italian large leaf) and 1 eggplant (black beauty); oak leaves for weed barrier & retaining moisture
The Roadblocks
In my mind, taking time off is meant to be one of two things: a vacation or a sick day. Time off that isn't "needed" is vacation time, which means trips, travel, and lounging. Using leave as a way to set aside time for my other passions feels a little weird. Instead of taking a vacation, I'm actually working. True, these activities are not my employment or necessary for my survival, but I am putting in a lot of energy and effort.
I have somehow managed to undervalue these activities that are so important to me. They don't wow you in the way those Instagram worthy travel pics do. They are, as I often put it, my hobbies. In the name it suggests something that is "lesser" than work and household responsibilities. But despite how I make it seem to myself on the surface, these activities are important and deserve my focus. In large part, they make up who I am; a conglomeration of things that represent my personality. Taking time for them means honoring their importance and allowing them to grow into something even bigger. So, cheers to me and my artist's day off!